It's all about how you made them feel. That's the heartbeat of what we do at Hitch Studio.
For you, it's the way your guests feel on your wedding day — welcomed, ready to celebrate, and knowing you thought of every detail.
For us, it's the way YOU feel on your wedding day — loved, calm, and completely full of joy, knowing you didn't miss out on any time with family and friends.
We are helpful and approachable Certified Wedding Planners and stationery designers who add the polish to the experience + style of your wedding day.
Serving you from Brookings, South Dakota and beyond.
Don't want to miss a detail while planning your wedding? Hoping to avoid the overwhelm? This wedding planner guide is 148-pages FULL of monthly checklists, sample timelines, example invitation wording, photography shot lists, speech tips, questions to ask your vendors, and more. Buy yours here.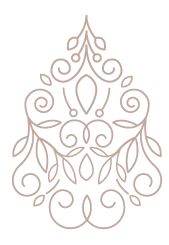 "Hitch was amazing for making sure my big day ran smoothly. They did all the behind-the-scenes work and made sure everything was exactly how I envisioned."
You're busy and your time is valuable. Hitch Studio can save you hundreds of hours of work by recommending dependable vendors, decorating your ceremony and reception, taking it all down at the end of the evening, putting on those chair covers or picking up a special delivery, and just knowing those little details that may have taken you by surprise. Take those hours of your life back so you can share a little more love, not stress.
If you don't really have an eye for centerpiece design, that's fine! We'll show you options for decor and you pick what you love! The best part? It's completely FREE. That's right. All the décor in our collection is included for styling your wedding. We bring it all, set it all up, and take it all down at the end of the evening, so you don't have to worry about a thing. No returning rentals or storing/selling decorations afterwards. You can just show up and shine as people compliment your beautiful wedding reception.
We go far beyond your expectations on your wedding day. We know what to do if questions arise or the unexpected happens. We'll help guide your timeline of the day and help you with that feeling of overwhelm along the way. We'll ask the questions you haven't even thought to ask yet. You can take a deep breath because we just know. We've talked about it.
Renee Bauman may be the owner of Hitch Studio, but she certainly doesn't do it alone. Started in 2014, her team of four Certified Wedding Planners and 40+ part-time associates have been a part of over 100 Hitch weddings. We would be honored to help with yours.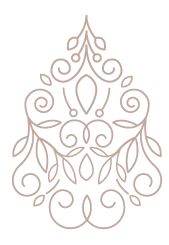 "They do it all from invitations to decorating, to planning. Everything! It was definitely a stress relief as the bride."
Step 1: Book A Consultation

Download our welcome kit and fill out our contact form to schedule a time to meet with Hitch Studio and ask all your questions!

Step 2: Sign The Contract

Choose your level of service, then a 50% down payment and your signature saves your date in our calendar to make it official!

Step 3: Discovery

We'll meet several times to talk about your wedding details, style, décor, and centerpiece showcase! (2 Carat Level or higher).

Step 4: Relax

You've got Hitch on your side. All you need to do now is GET MARRIED!
We may be the perfect match if:
If you don't have an eye for design or details. Hitch knows where things go, who is supposed to be where and when, how you wanted the room set up, etc. We'll handle the stress so you can enjoy every. minute. of. your. day.

If you can't get into your venue until the day of your wedding. Don't stress. The Hitch team can set up and take down your centerpieces and head table decorations!

If you have some special/complex/BIG dreams for designs, decorations, or installations, let our experienced team figure it out. We can find a way!

If you have too many people (Moms? Aunts? Personal attendants?) who want to lead your day. If you need someone to find a friendly and polite way to delegate tasks, hire Hitch. You may have the helpers, but we have the leadership skills…and YOUR best wishes at heart.
Hitch Studio Wedding Planning Packages
Wedding Day Management — Includes confirmations with every wedding vendor, detailed wedding day itinerary, helping with your ceremony and reception logistics, attending the wedding rehearsal, transferring your ceremony items to the reception, and answering all the questions so you stay stress-free and full of joy!
Wedding Styling — Hitch Studio sets up all the decorations at your reception—and best of all, takes them down at the end of the evening. No stress, just beautiful centerpieces, head table, and overall reception! You also get exclusive access to ALL of our decorations for FREE! (All vases, chargers, flowers, and more!)
Wedding Coordinating — This level includes everything from 1 Carat, plus Hitch sets up a centerpiece showcase months before your wedding so you can mix, match, and choose your centerpieces! Also included: professional photos of your decorations, and ceremony coordinating and decorating. A full timeline of your day, keeping wedding party and vendors on schedule.
Full Wedding Planning — This level includes everything from 1+2 Carats, plus Hitch coordinates vendors, creates a wedding day timeline, and keeps you on track with a monthly schedule. We're there for you all day — from setting up chairs and keeping your desserts refilled, to making sure your vendors arrive on time — and every perfect detail in between. You and your family can relax and enjoy this very special day!
We LOVE love stories. We can't wait to hear yours.

We love listening like a friend to ALL your wedding details.

We love making your guests feel welcomed and delighted. Our helpful spirit and hearts of servitude will make sure everyone's smiling on your big day.

We love asking ourselves "What's best for THIS couple?" and then exceeding those expectations. We remember the little things that make a big difference.

We love big ideas and can-do attitudes. We are organized, prepared for anything, experienced, and proactive.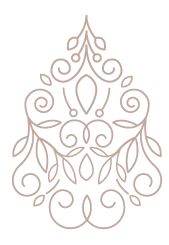 "I look back and smile! I had no worries and just got to enjoy my wedding knowing everything was in very capable hands!"
Renee Bauman, Owner and Certified Wedding Planner, Hitch Studio
It is our genuine joy to get to know you and your wedding. It's like you're meeting with a long-time friend! We get to know your vision, decorate your reception, coordinate the details, and create an all-inclusive timeline. That's what we're here for. We also design invitations, ensuring you have a classy and cohesive wedding style. We want you to focus on how much love was shared on your wedding day. The icing on the cake — you get access to Hitch Studio's extensive décor collection for free. We set it all up and take it all down for you with all the decorations included.
You have the vision. We make it happen.
SIGN UP FOR OUR NEWSLETTER
Get wedding planning tips and free downloads!