We're just like you. We value finding a balance.
You want laid back and casual, but also elegance. You want those statement pieces and "wow" factors for your guests, but also have realistic expectations. You are a busy professional who was raised to be hard working, but also want to feel a little pampered and not so stressed for once. Now's your chance. This is the one day you get to let Hitch Studio be the calming presence who joyfully plans your wedding day with you!
Our style is making sure your wedding is light-hearted, memorable, and unique to YOU as a couple.
Throw in some laughs and enough meetings that we know your family members by heart, and you've got yourself a Hitch wedding! What sets Hitch Studio apart? Well, each of our wedding planners are certified in wedding planning, venue management, and are ordained to officiate a ceremony. You get access to ALL of our décor complimentary and we can design your stationery so your entire wedding style is cohesive. We take pictures of the decor on your wedding day so you receive a gallery of "Pinterest-worthy" edited photos. We also gift you with a free Wedding Day Designer, our stylish 158-page wedding planning book full of timelines and checklists to keep you on track and feeling accomplished the entire way. I guess you could say our style is loving you…and every detail.
We vow to you — the classic, down-to-earth couple — that we will be the most fun, organized, and positive part of your wedding.
Hitch Studio promises to surprise and delight you, do more than what's expected, and most of all, be approachable and friendly to you, your friends, and your loving family. We promise to be the most accommodating wedding planners, decorators, and designers who will focus on the details of your wedding — so you can enjoy the moments of your marriage.
Let's start planning your wedding!
Renee Bauman
Photo by: Jessica Brees Photography

Owner of Hitch Studio  •  Certified Wedding Planner (CWP)  •  Certified Wedding Venue Professional (CWVP) • Author of the Wedding Day Designer

Wedding stylist, invitation designer, and go-getter, Renee Bauman started Hitch Studio in early 2014. She is joyfully obsessed with wedding details, volunteering in her community, and being the best wife and mother she can be. She would love to hear how she can help bring your wedding visions to life!
Lyric Gruenhagen
Photo by: Erica Lynn Photography


Certified Wedding Planner (CWP) • Certified Wedding Venue Professional (CWVP)
I love working with people and being involved in something as intimate as a wedding. My top three strengths are empathy, responsibility, and consistency – the perfect trio for making your experience the best it can be! I look forward to creating an experience you'll remember forever.
Natalie Page
Photo by: Kelly Nicole Photography


Certified Wedding Planner (CWP) • Certified Wedding Venue Professional (CWVP)
With a degree in degree in Hospitality Management and minors in Events, Business, and Dance, I knew starting my career that I would love event planning because it involves long hours, dedication, details, and high energy! Weddings are what I really enjoy because of the personal connections and getting to know each couple, their parents, friends, and families. I like hearing about the visions and ideas for their day and then bringing their dreams to life!
Natalie Hoyes
Photo by: Kelly Nicole Photography


Certified Wedding Planner (CWP) • Certified Wedding Venue Professional (CWVP)
Growing up in southern California, I always dreamed of moving to South Dakota to be snowed in with negative twenty-degree weather. Just kidding! I was recruited by South Dakota State University's NCAA Division 1 Equestrian Team to ride horses and compete. I fell in love with SDSU; the people, the small-town feel, and the being able to experience all four seasons.
These are only some of our 40+ employees on staff and I couldn't be prouder or more thankful for these ladies. They are the gears that keep Hitch Studio running— and they are who keep my dream alive. Fun facts: We've had a horse show up in a reception hall, we've put out fires (literally), we've bustled a dress in a closet, we've officiated ceremonies, we've moved entire ceremonies indoors to escape the rain, we've found a groomsman under a head table, we've set off car alarms in a church parking lot looking for the missing guest book, we've set up weddings in snow and blazing heat, we've seen groomsmen start a dance party before dinner even began, and the stories continue… 
We're seriously up for anything!
Contact us today to get started.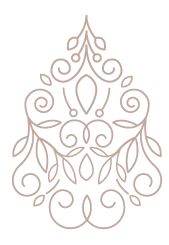 "They were up on the wedding trends and were very easy to communicate with. The wedding packages were also very well planned out."
Hitch Studio was started in February, 2014 by two female entrepreneurs who joined forces because they knew they were stronger together than they could ever be apart. Carrie Kuhl was the graphic designer and Renee Bauman was the wedding planner, and together they also owned a retail store in Downtown Brookings, South Dakota. After five years of sharing resources, employees, and growing three divisions — web + graphic design division, wedding planning + invitations division, and a gift + retail division — the business had grown each branch into fully-functioning businesses of their own. It took a while to realize it, but something about Hitch Studio had flipped. During those five years of learning and leadership, Carrie and Renee had become experienced and confident enough to make each of their divisions their 100%-owned businesses together. What a realization of growth and change! Through many conversations and a friendship that withstood everything, Carrie and Renee decided to sell the retail store. Carrie Kuhl started UpFrame Creative and Renee Bauman is now the owner of Hitch Studio since August, 2019. I couldn't have asked for a better path to get to this point. A friendship preserved and a business that's growing — what a love story.
Started in 2014 in Brookings, South Dakota, Hitch Studio specializes in wedding planning, wedding styling, wedding venue management, and wedding stationery design. Owner Renee Bauman also authored the Wedding Day Designer which is a 158-page wedding planning workbook. Hitch Studio employs four Certified Wedding Planners and over 40 part-time associates to help decorate on wedding days. Hitch Studio ensures that set up, tear down, decorating, coordinating, invitation design — and anything in between — has a high-value touch for our down-to-earth couples.