If you've come to Hitch Studio because you want a stress-free wedding day where you can love all the little moments and enjoy everyone who came to be with you, then you're in the right place! We'd LOVE to hear more about your love story, wedding details, and what would make your day perfect, so set up a complimentary meeting today! We'd be happy to answer all your questions before we get started.
Hitch Studio Wedding Planning Packages
Wedding Day Management — Includes confirmations with every wedding vendor, detailed wedding day itinerary, helping with your ceremony and reception logistics, attending the wedding rehearsal, transferring your ceremony items to the reception, and answering all the questions so you stay stress-free and full of joy!
Pricing starting at $2400
Wedding Styling — Hitch Studio sets up all the decorations at your reception—and best of all, takes them down at the end of the evening. No stress, just beautiful centerpieces, head table, and overall reception! You also get exclusive access to ALL of our decorations for FREE! (All vases, chargers, flowers, and more!)
Pricing starting at $2950
Wedding Coordinating — This level includes everything from 1 Carat, plus Hitch sets up a centerpiece showcase months before your wedding so you can mix, match, and choose your centerpieces! Also included: professional photos of your decorations, and ceremony coordinating and decorating. A full timeline of your day, keeping wedding party and vendors on schedule.
Full Wedding Planning — This level includes everything from 1+2 Carats, plus Hitch coordinates vendors, creates a wedding day timeline, and keeps you on track with a monthly schedule. We're there for you all day — from setting up chairs and keeping your desserts refilled, to making sure your vendors arrive on time — and every perfect detail in between. You and your family can relax and enjoy this very special day!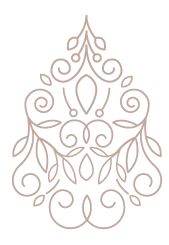 "Literally everything Hitch touched, thought of, and offered was way more than we expected. Our wedding day was perfect because of them."
Have more questions? I'm here to help!
Renee Bauman
Owner of Hitch Studio  •  Designer  •  Certified Wedding Planner (CWP)  •  Certified Wedding Venue Professional (CWVP)   •  Author of Wedding Day Designer
renee@)hitchstudio.com
605.592.9072